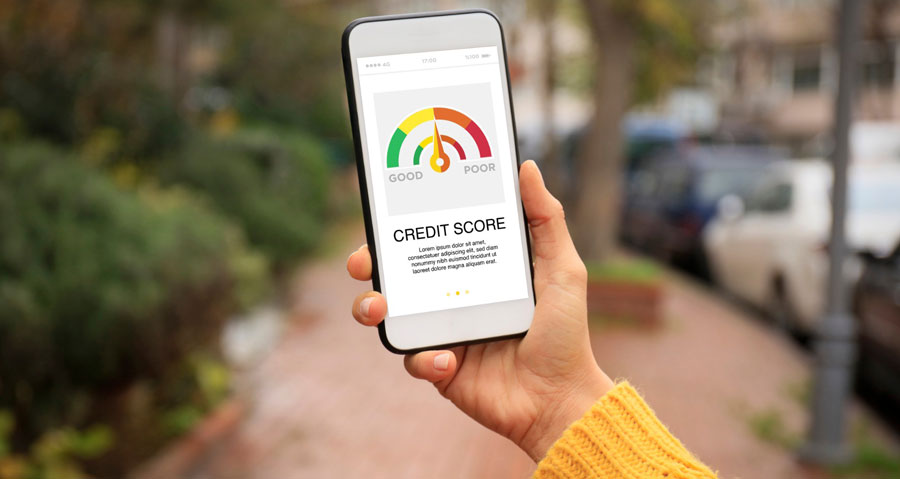 Your Credit Score: A Key to Financing Opportunities
Monday, March 3rd, 2020
In the financial world, establishing a good credit score is what gives us access to financing opportunities. It is the key to obtaining loans and leases and can also influence insurance rates and employment opportunities.
Until they establish a credit score, many young borrowers find a locked door when they apply for their first loans. Understanding how to establish a good credit score opens the door to your financial future.
What is a Credit Score?
A credit score is an estimate of credit risk based on your individual credit report. The credit report includes information sourced from three credit bureaus: Experian, Equifax and Transunion. The higher your credit score, the greater your financial opportunities. A score above 750 will give you access to the best lending rates and terms.
Establishing a Credit Score
We are not born with a credit score; we have to earn it. The first step in establishing credit is to obtain a loan or a credit card with a reputable bank/lender. If you do not have a credit score, the lender might require a co-signer.
In most cases, the credit arrangement is reported on both the primary borrower's and co-signer's credit reports. Using the credit card wisely and paying off the entire statement balance each month are the first steps to establishing a great credit score. While payment history is the most important slice of the pie, having more than 50 percent of your credit card limit borrowed or too many credit cards with outstanding balances can hurt your score.
When you are starting a business or household, sometimes you need to borrow from multiple sources. Prioritize your use of credit. Do you really need all of those promotional credit cards or financing offers? Limiting the amount of new credit until you build up your length of credit history will help you keep a healthy credit score.
At CS Bank, we offer several personal lending services including credit cards in Harrison, Huntsville, Eureka Springs, Holiday Island, and Berryville, Arkansas and Cassville, MO. 
Learn how credit problems can affect your home buying timeline. 
Obtaining Your Credit Score
In as little as six months after you establish your first account, you can check your credit score. The government requires the major credit reporting agencies to provide a free report annually. To obtain your credit history and, for a reasonable fee, obtain your credit score, call 877-322-8228 or visit annualcreditreport.com.
For more information on the importance of a credit score and how to increase it, give us a call at 479-253-2265.