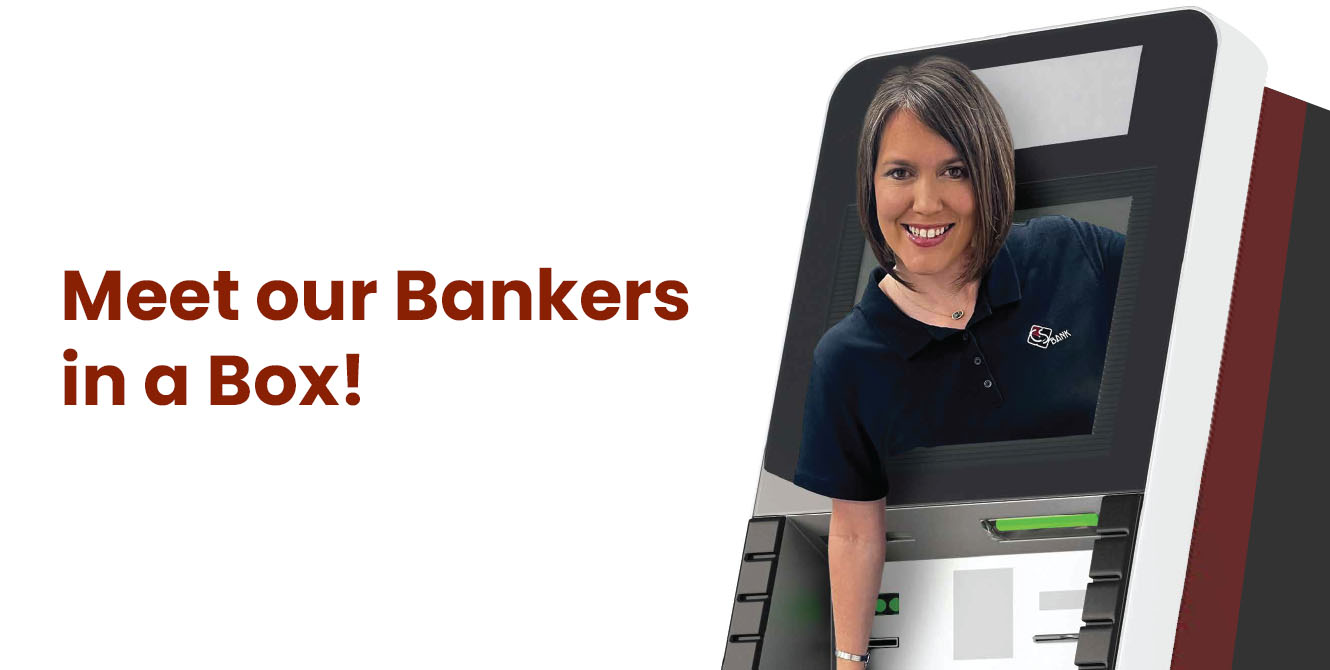 At CS Bank, we use technology like our Live Teller Machines to give our customers better access to our dedicated banking team. For quick, convenient transactions in a drive-thru, our Live Tellers can save you time without sacrificing service.
Our first Live Teller machines will be open for use on September 29th at our Financial Center in Eureka Springs! Be on the look out for further Live Teller roll out dates HERE! 
What is an ITM – Live Teller?

Also called a Live Teller Machine, ITMs are a hybrid of an ATM and a traditional drive-thru teller experience. With our Live Tellers, you can:
Talk face-to-face via video with a local teller throughout your entire banking process.
Take advantage of many banking services without setting foot inside the bank.
ITMs vs. ATMs: What's the Difference Between a Live Teller Machine and an ATM?

Similar to ATMs, our Interactive Teller Machines are being rolled out at drive-thru lanes at all CS Bank locations. ITM – Live Tellers come with many added benefits, most importantly, one-on-one assistance from an actual, local teller.
Not just a screen: Our tellers are located right here in Northwest Arkansas and Southwest Missouri.
Our ITM – Live Tellers offer additional services: cash checks to the penny, make bill and loan payments, make withdrawals and deposits, and more.
Added security: With signatures and ID scanners, Live Teller Machines have added security measures to help you keep your accounts safe.
Drive Your ATM Experience Forward with our new Live Teller Machines!

Available at all of our CS Bank drive-thru
locations,
visit a branch today to experience the convenience of banking with our Live Tellers today!