CS bank offers more than just car loans. If you're in the market for a new car, truck, or recreational vehicle, we can help with financing!
At CS Bank, we know you have a million places to go and we're here to help you get there with convenient car loans in Northwest Arkansas and Cassville, Missouri. CS Bank provides auto financing to help you reach your destination!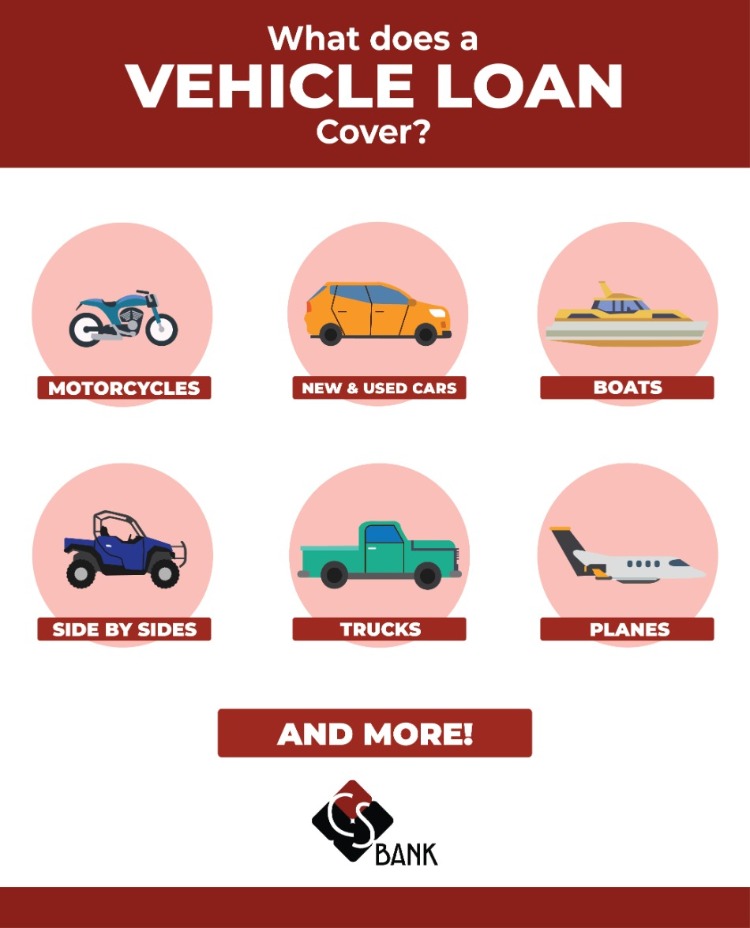 Vehicle Financing Options
New and used cars and trucks
Motorcycles
Planes
and more!
Benefits of Vehicle Financing From CS Bank
Find out how much you can afford before you go to the dealership or start shopping online. When you obtain a car loan from your local community bank, you can rest assured that we are here to serve you. We offer competitive rates and terms, swift and local decision making, and a responsive team of personal lenders.

Apply for an auto loan today!
Are you looking for car loans in Northwest Arkansas or South Southwest Missouri? CS Bank offers a variety of vehicle financing options to meet your needs. To learn more, check out our loan calculator, fill out our consumer loan application, or visit one of our convenient locations  to speak with a bank representative. CS Bank has offices in Eureka Springs, Harrison, Huntsville, Eureka Springs, Holiday Island, Berryville, Arkansas, and Cassville, MO. 
Ready to submit your completed car loan application? Select the "Send Application Securely" button below. 
Set up a ZixMail Account to email your application securely.