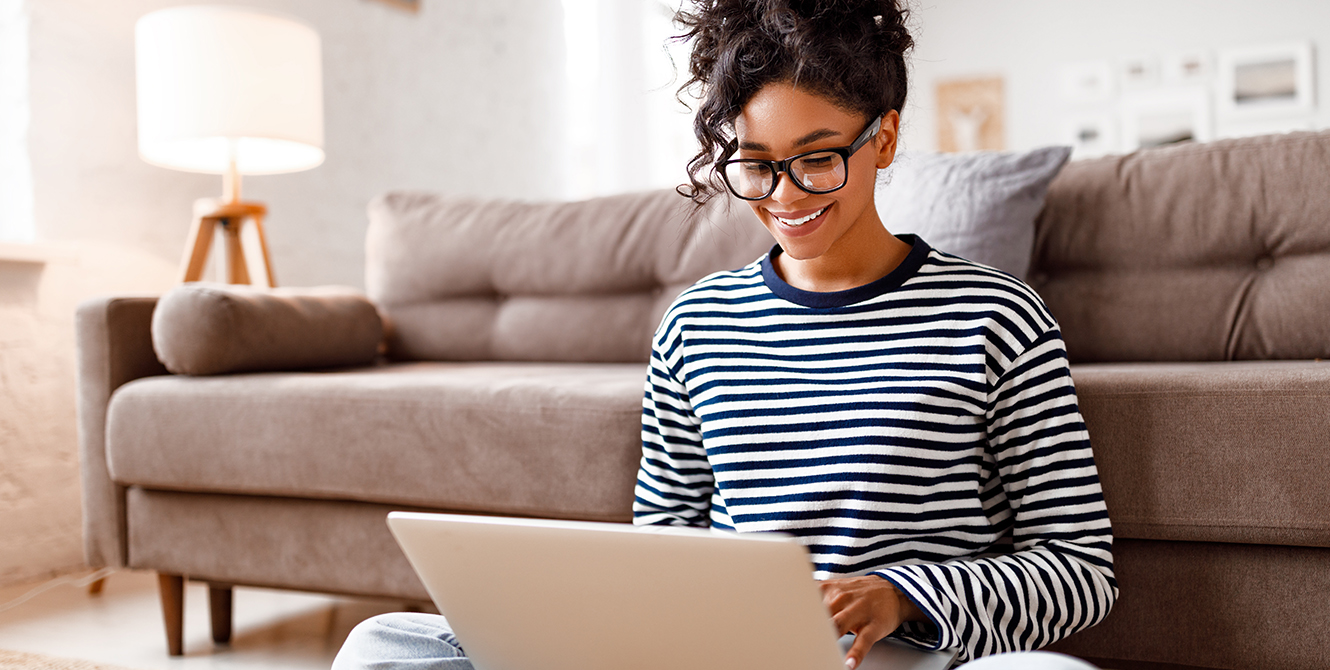 While we enjoy working with you directly, we want you to have access to your CS Bank accounts whenever it's convenient for you. Our new and improved Digital Banking experience has the same convenience and security with some new features for an even better banking experience.
CS Bank offers convenient access to your account information through online and mobile banking, so you have a CS Bank 24/7 digital branch anywhere you have an Internet connection.

Digital banking is a FREE service associated with your CS Bank account and allows you to use our online bill payment service, access electronic statements, and complete Bank to Bank transfers all within one platform.
Digital Banking Features
View Account Balances and Transactions
View Check and Deposit Images
Funds transfer and loan payments
Download account transactions into spreadsheets or financial programs
View 18 months' worth of bank statements, loan notices and more!
Transfer money between your account at CS Bank and your account at another Financial Institution with Bank-to-Bank Transfer. (Upon Approval)
Mobile Deposit (Upon Approval) Deposit checks from the comfort of your own home.
2-Factor Authentication
Secure Chat options with CS Bank representatives during business hours
Ability to organize and personalize your account view across all devices
4 Digit Login Passcode Feature on the Mobile App
And many new features coming soon!
CSB.ePay

CSB.ePay is a FREE service that allows you to pay virtually anyone or any company through your online banking account with CS. You determine who you want to pay, when you want to make the payment, and which account you want the payment to come from. It's safe, secure and easy to use.

To enroll in CSB.ePay simply log in to your account and click the "Bill Pay" link to access the short enrollment form.
CSB.eStatements

Another convenient service CS Bank provides is CSB.eStatements.
CSB.eStatements offer
FREE and quick delivery of your statements
Reduce the risk of lost and stolen statements
View, print, and save statements to your personal computer
Receive email notification when your statement is ready for viewing
Lend a hand in saving the environment by reducing the use of paper

CSB Mobile Deposit

Deposit checks into your checking or savings account from anywhere in the world using your smart phone. Get started by checking out our "How-to" video.
Digital Wallet

Enjoy a digital way to pay! With 60% of Americans currently using a digital payment service, we recognize the need for digital payments and are excited for you to enjoy the convenience of a digital way to pay!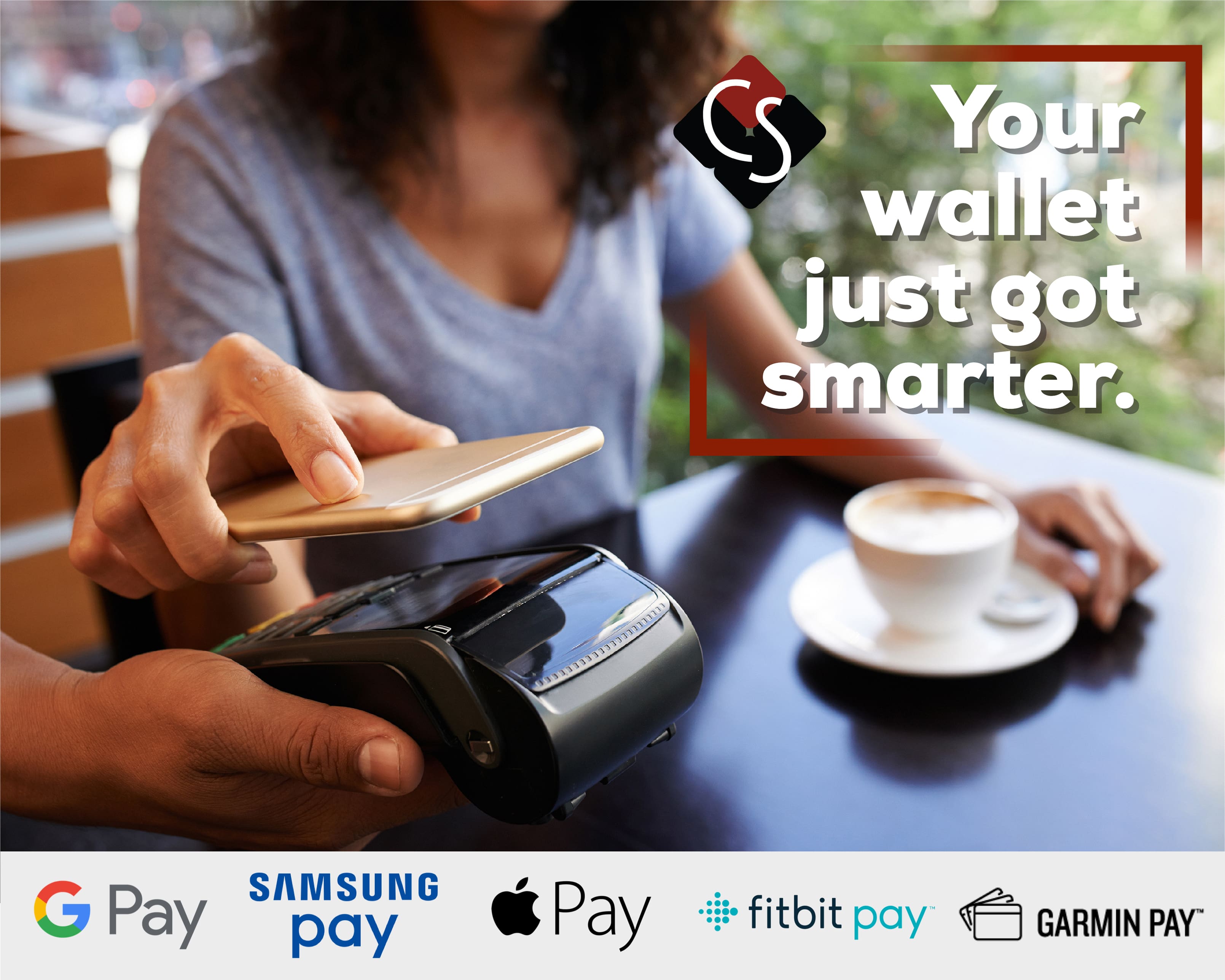 How does Digital Wallet Work?

Time is precious. Digital payments provide a quick and simple way to make secure purchases. Each wallet has its own unique security features and provides you with flexibility on how you choose to pay. To enroll, just follow the prompts on your smartphone, then take it for a spin! Your world is digital, and now the way you pay is as well.

We support:

Apple Pay
Google Pay
Samsung Pay
Garmin Pay
Fitbit Pay

Travel Notices

Going on a trip? Set up a travel notice for your CS Bank debit card using the CS Bank Card Manager App.

Ready to get Started?

Download The CS Bank Mobile App
iPhone® and iPad® App
Download CS Bank's App for your iPhone® or iPad® and mobile banking is just a touch away! Find our
Find our FREE
CS Bank Mobile App
for Apple devices in the App Store. 


Android™ App
Download CS Bank's Android™ App and banking is just a touch away!
Find our FREE
CS Bank Mobile Android® App
in the Google Play Store.



Digital Banking Resources




Security Is Our First Concern.

CS Bank's online banking services are completely private and confidential. Your unique ID, Password and 2-Factor Authentication are required before any information about your account can be obtained. In addition, all data is automatically encrypted. You can be confident your data is treated with the utmost security. However, it is your responsibility to make sure your computer has appropriate up-to-date anti-virus and anti-spyware software. Please do not give out any of your banking information.
Experience Digital Banking in Northwest Arkansas and Cassville, Missouri!
At CS Bank, we are all about the community. Our objective is to be the "banking family" that you're looking for through our superior customer service. To learn more about CS Bank Digital Banking, fill out our
online contact form
or visit one of our
convenient locations
in Northwest Arkansas and Cassville, MO to speak with a bank representative. Enroll today!