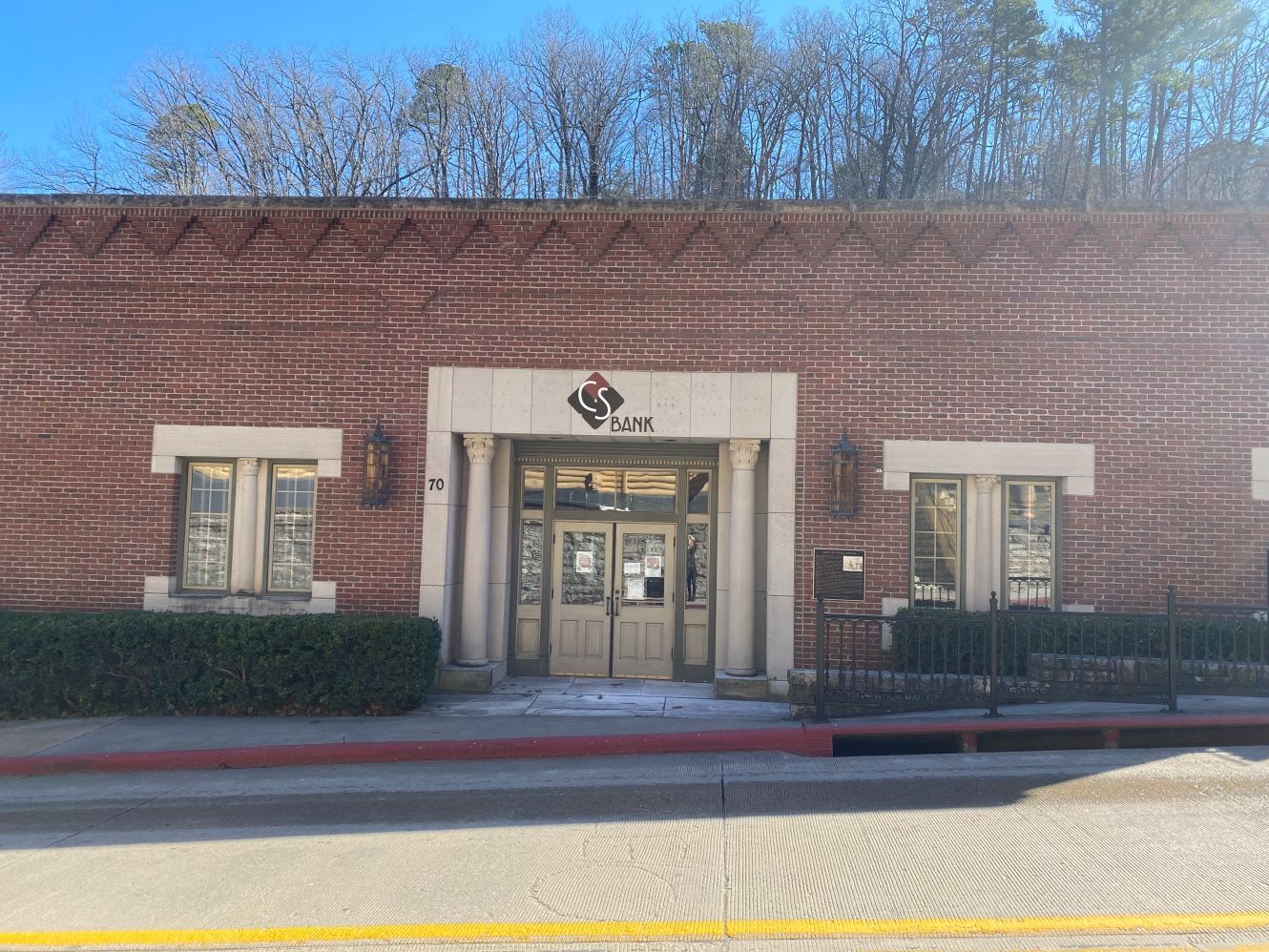 Welcome to our Eureka Springs location in the historic downtown!
Opened in 1912, the Downtown branch was our first CS Bank location. You can find us on the main road of Historic Downtown Eureka Springs next to the transit station. This location is open for lobby service only and also hosts a partial museum exhibit of old town artifacts. At CS Bank, we are all about the community. For over 30 years, we allow non-profit and local civic organizations the opportunity to raise money with our Downtown parking lot proceeds free of charge.
If you're looking for banks or ATMs in Downtown Eureka Springs, AR, check us out on the Downtown strip. You can expect a historic banking experience, with the look and feel of a bank from a bygone era. Enjoy our early 20th century interior with original, vintage details intact.
Visit our historic downtown Eureka Springs branch today!
Address: 
 70 South Main Street
Eureka Springs, AR 72632

Hours of Operation
Lobby:
9:00am - 4:00pm Monday - Friday

Closed: 12:00 p.m. - 1:00 p.m. for Lunch
Closed Saturdays
Walk-up ATM