CS Bank offers a full line of personal loan products that can often be tailored to your specific needs. Our experienced, local lending team is able to make quick decisions so that you can get back to what is important to you. We've been investing money back into our local community for over 100 years and we're not going anywhere.
Sometimes life throws us curves or paychecks don't go as far as we had planned. That's why CS Bank has loan professionals to help you get over life's little humps. Come talk to the personal bankers you're already comfortable with and enjoy a quick turnaround time from local decision-making.
At CS Bank, our loan officers are your neighbors. They are involved in community affairs and organizations and understand the local markets, businesses, and economy dynamics well. We know you're busy, so we try to make the loan process simple, fast, and hassle-free.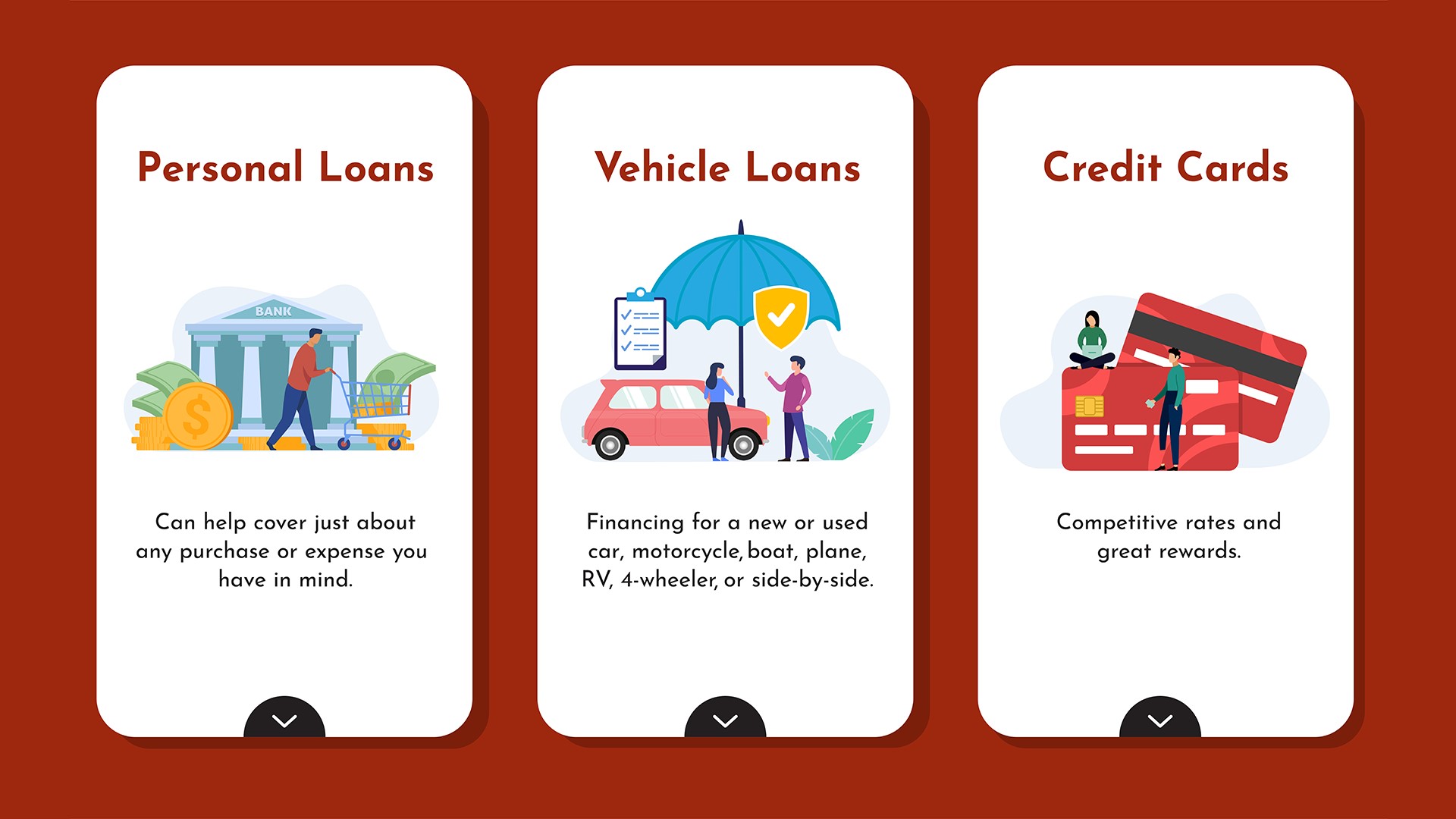 Personal Loans: Available in a range of amounts. Can be used to cover just about any purchase or expense you have in mind.
Vehicle Financing: We can help you purchase a new or used car or truck. We also offer motorcycle and boat loans as well as financing for planes, RVs, 4-wheelers, and side-by-sides.
Credit Cards: Enjoy competitive rates and great rewards options on our personal Visa credit card options.

Apply for a personal loan from CS Bank!
Are you looking for a personal loan in Northwest Arkansas? CS Bank offers a variety of personal financing options to meet your needs. To learn more, check out our loan calculator or visit one of our convenient locations in Northwest Arkansas to speak with a bank representative. 
To apply for a personal loan, fill out a personal loan application, and send the completed form to us securely using the button below. You can also bring it to any of our convenient locations in Eureka Springs, Holiday Island, Berryville, Huntsville, Harrison, Arkansas, or Cassville, Missouri.
In addition to personal loans, CS Bank offers a variety of home loan options. Visit our Mortgage Center for more information about how we can help you with purchasing a home.
Click Here to learn how to set up a ZixMail account to submit your application securely.