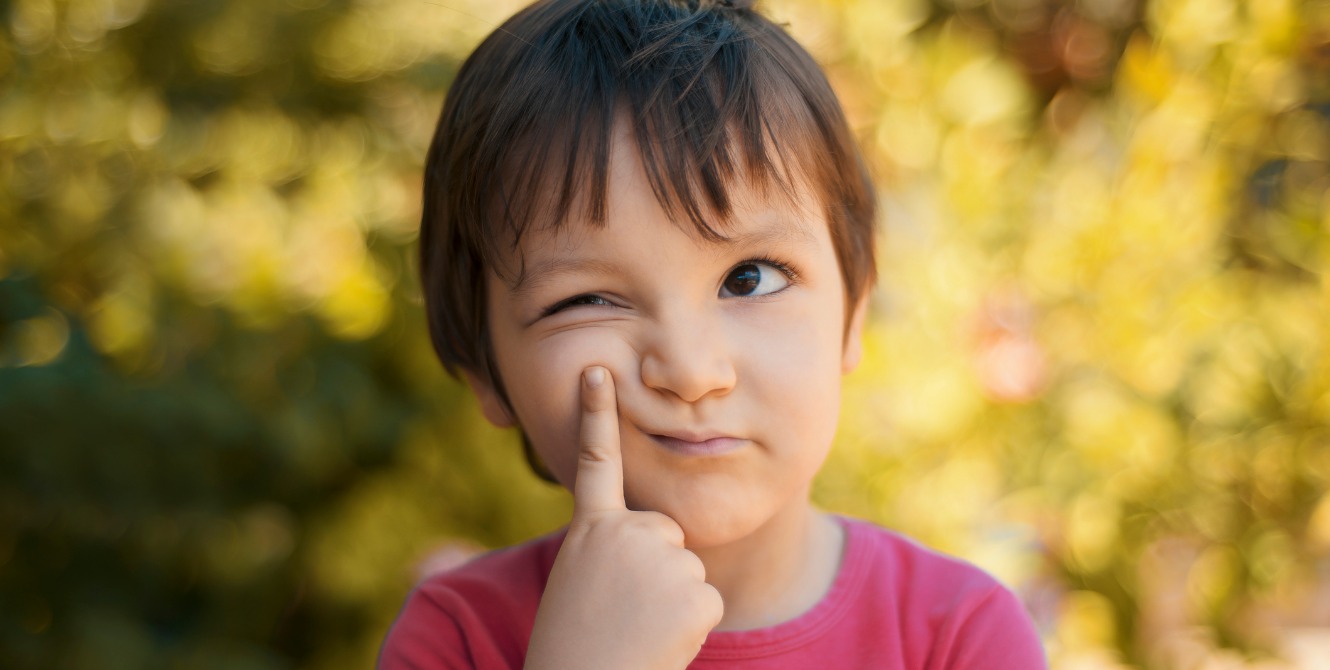 So, you've seen it everywhere, but you're not exactly sure what APY means. APY is one of the more popular terms to understand when it comes to banking and how your money grows. Keep reading below to get a quick overview on what APY means.
What does APY Mean?

APY stands for Annual Percentage Yield. It is basically a fancy name for the rate of return you get on your money after accounting for compounded interest.
In a nut shell, Annual Percentage Yield tells you how much interest you will earn on a savings account during the course of a year. APY is also used to calculate interest on a loan, such as a mortgage. A higher APY is usually better when you're looking at savings accounts, but a lower APY is best when you're paying interest on a loan.
You may have also asked yourself why interest gets paid out as a percentage. This is because it's a percentage of your account balance.
What is Compound Interest?

Compound interest is interest accrued on a deposit or loan based upon both the initial principal, and any interest you've accumulated since the account was opened. An account without compound interest will pay you interest on your initial deposit or "principal" only. A savings account with compound interest will pay interest on your initial principal, as well as the interest you've earned.

Compound interest is a more is a more accurate reflection of your true earnings potential.
How is APY calculated on Savings?

The formula below can be used to calculate how much interest you, or John in this case, will earn each month with compounded interest:

APY= (1 + r/n) n – 1
r- annual interest rate

n- number of compounding periods (monthly would be 12)

If compounded monthly, John would have a balance of $1,051.16 after one year. The APY on his savings is 5.116%. Although this may not seem like a major difference, the account balance increases over time. The more time that passes, the more money will be in your savings account to accrue interest. Compounded interest pays off in the long
run.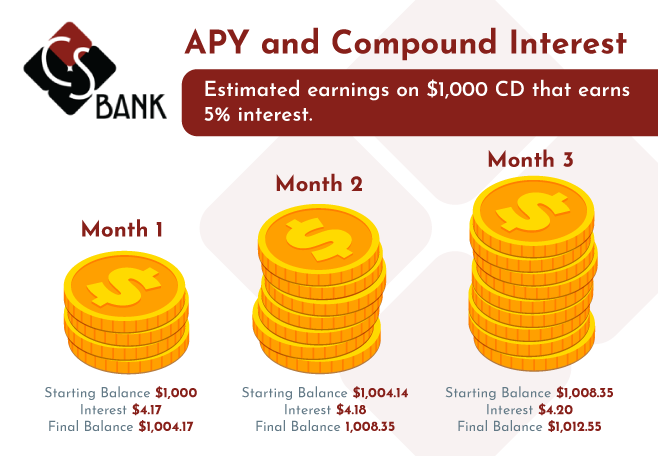 Earn more APY by Saving With Bank
Want to earn more APY and grow your savings at a higher rate of return? CS Bank offers competitive rates and a wide range of terms on our
CDs.
You can also earn rewards when you have a
primary checking account
with us.
Contact us
to learn more about our CD specials. Call us at
479-253-2265
or visit any of our locations in Eureka Springs, Harrison, Huntsville, Holiday Island, Berryville, Arkansas, or Cassville MO to start earning more APY today.