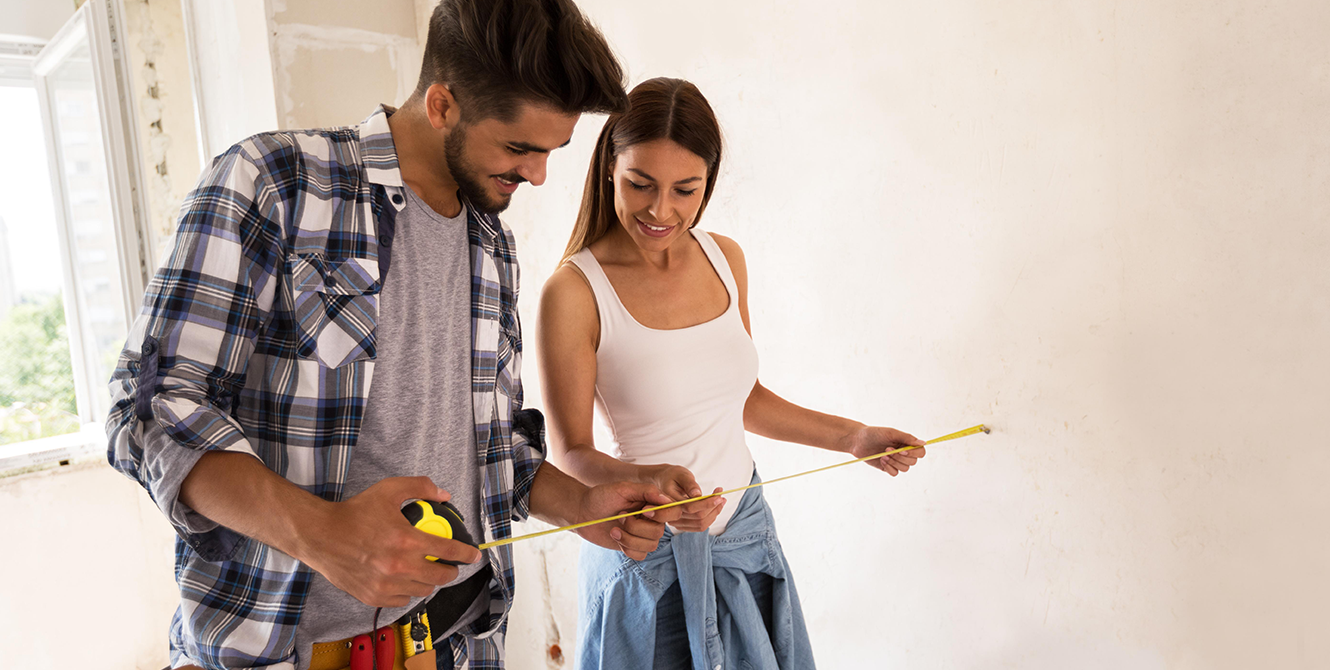 A Home Equity Line of Credit (HELOC) gives homeowners access to some of the equity in their home.
Use only what you need, when you need it. Only make payments on what you borrow, if you borrow it. Similar to a credit card, HELOC borrowers are able to draw money out as they need it, only paying interest on the portion that is used.
What is home equity?
Your equity is the difference between any current mortgage balance you have on your home and its current market value. Depending on your situation, you may be able to borrow up to 80% of your home's current value.
Home Equity Loan vs. HELOC
A home equity loan is a term loan, like a mortgage, usually with a fixed interest rate. You borrow a specific sum upfront and repay it in predictable monthly installments.
Home equity loans are best for borrowers who already know they need to borrow a specific amount, such as for a renovation project or college tuition.
If you don't have a specific expense in mind yet, but want a flexible credit line for smaller repairs or to have it open "just in case," a
HELOC is probably your best option.
Both home equity loans and HELOCs allow you to borrow money at a very affordable interest rate since they are secured by the value of your home.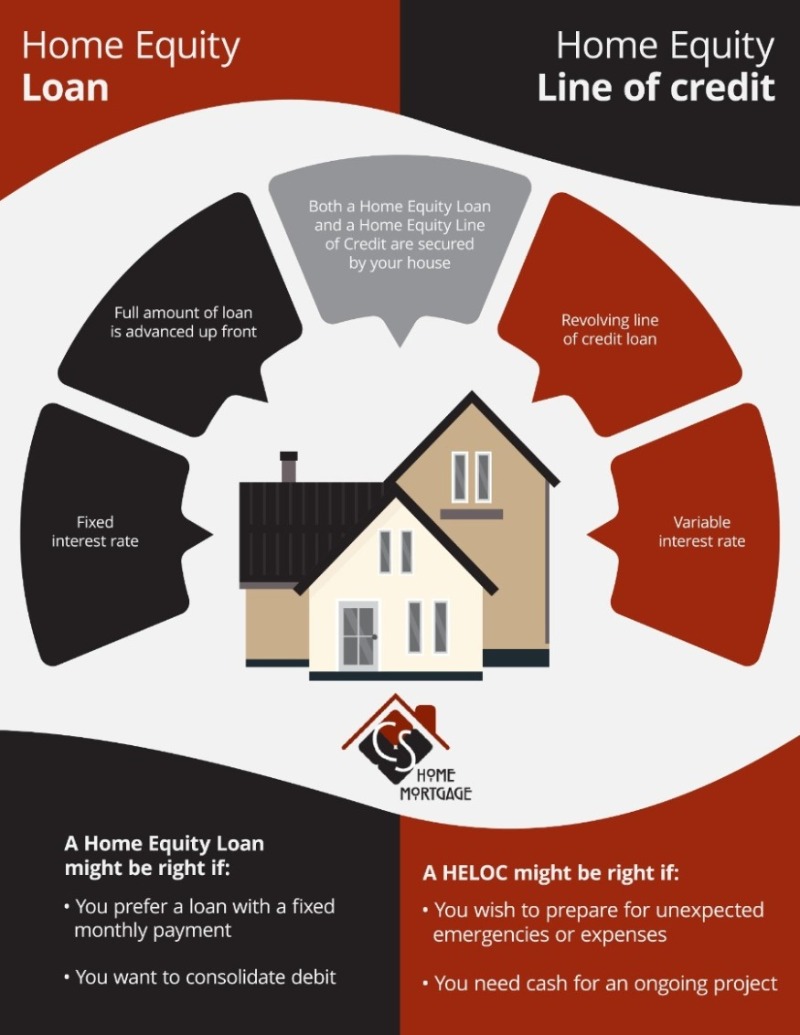 Apply For a Home Equity Loan or Line of Credit From CS Bank!
To learn more, check out our
loan calculator,
contact a
mortgage lender,
or visit one of our
convenient locations
in Eureka Springs, Holiday Island, Harrison, Huntsville, Berryville, Arkansas, or Cassville, Missouri to speak with a loan officer.