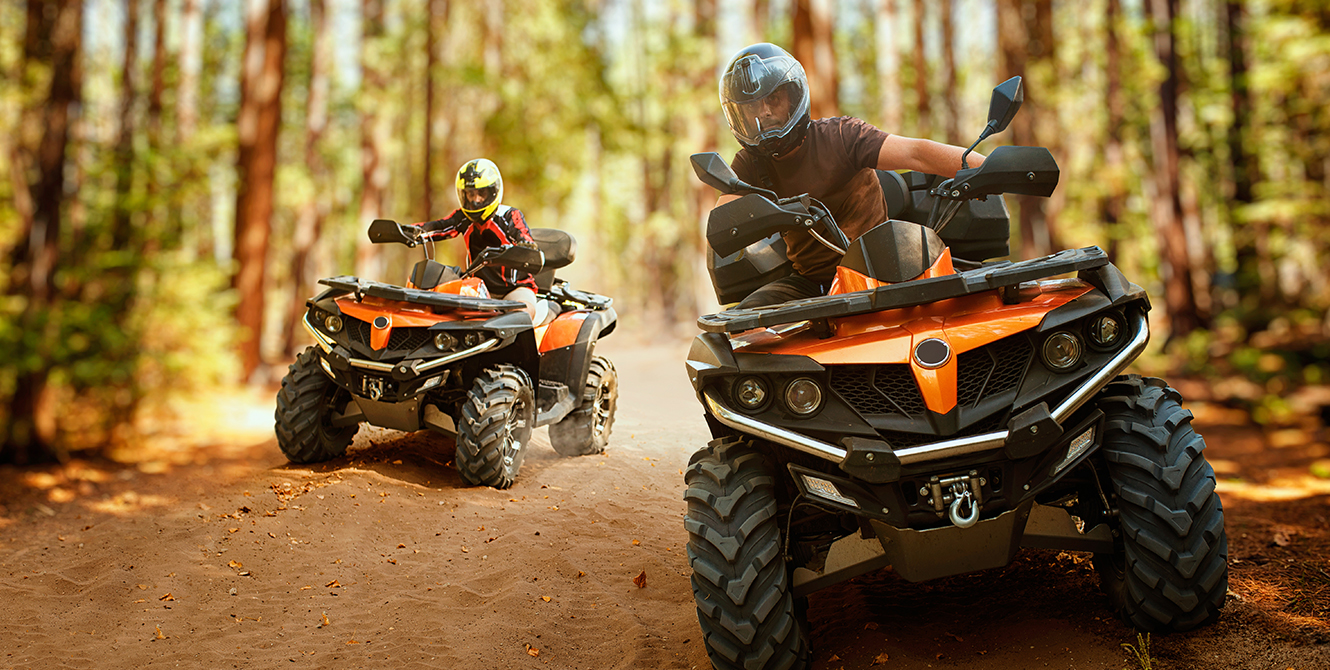 Dreaming of heading off road in a new or used All-Terrain Vehicle? CS Bank can help you get there, with loans for ATVs and UTVs, in addition to our standard vehicle loans.

What is an ATV Loan?

Financing your new or used off-road vehicle can be simple with an ATV Loan from CS Bank. We offer flexible financing options including loans for:
All-Terrain Vehicles (ATV). Designed for individual riders and off-road fun, these are also known as Quad Bikes or Light Utility Vehicles (LUVs).
Utility Terrain Vehicles (UTV)/Side-by-Side Vehicles (SxS). Built for more than one passenger and with lots of storage, these vehicles are designed to take care of business around your home, farm, or business.

Just like with a standard vehicle loan, when you finance your four-wheeler or other off-road vehicle with CS Bank, you secure your loan with your vehicle and make affordable monthly payments, with flexible term lengths based on your budget.

Get Preapproved for an ATV Loan
Ready to get on your new ATV and get off road? Apply for a Preapproval for an ATV Loan from CS Bank to jump start the process today. Visit one of our
many locations
in Northwest Arkansas and Southwest Missouri to find out how we can help you finance your new all-terrain adventure.
Setup a ZixMail account to submit your application securely.