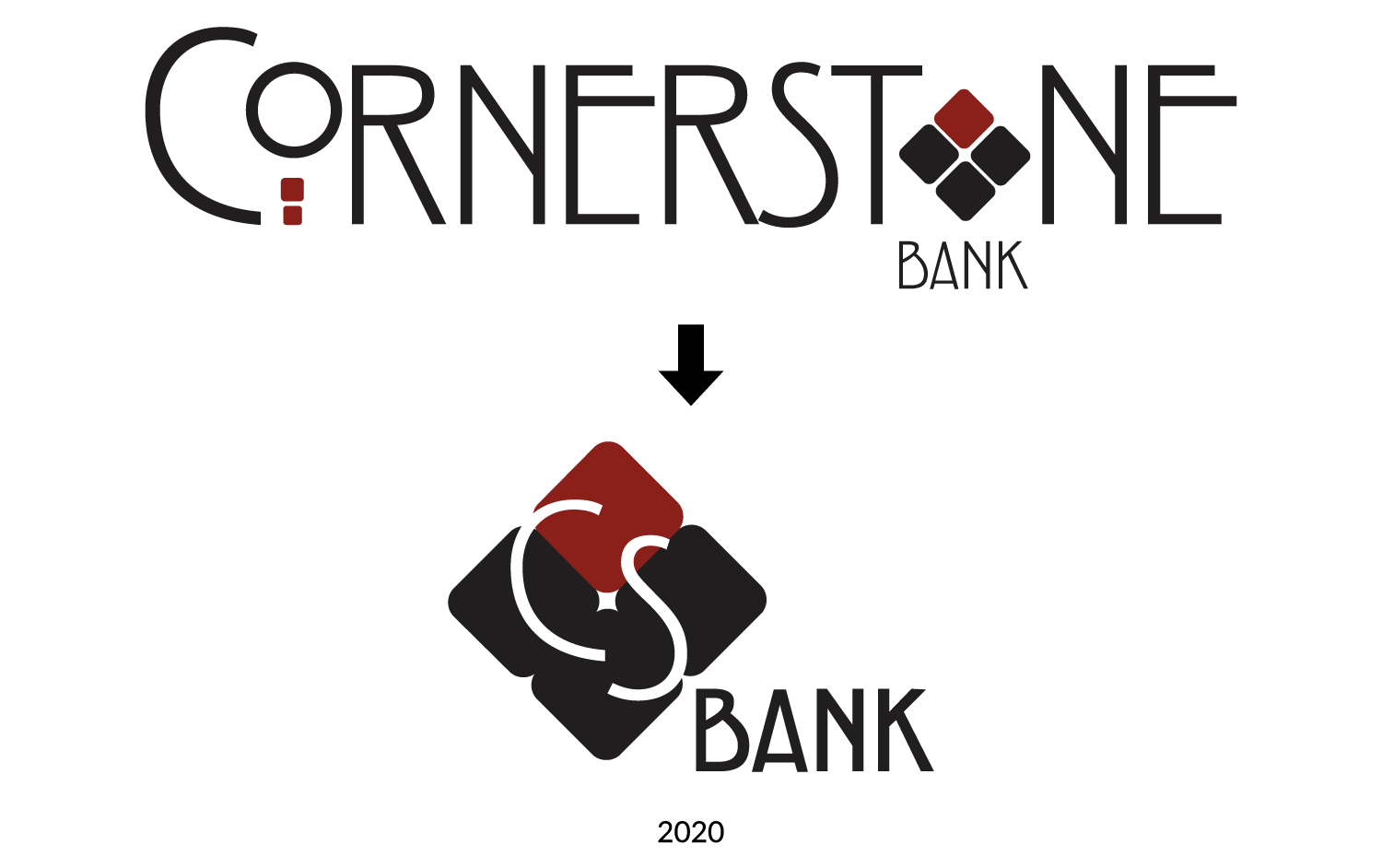 Cornerstone Bank is excited to announce that we will be shortening our name to CS Bank. Our current name, Cornerstone Bank, has served us well over the years. We are now entering new markets and expanding our footprint, so in order to position ourselves to grow and to be a leader in banking throughout our state and beyond, we felt we needed to refresh our name to CS Bank.

With 108 years of experience under our belt, you can rest assured knowing we will remain the same great bank you've come to love and trust in all aspects. We hope you'll enjoy seeing our refreshed logo come to life in the upcoming months.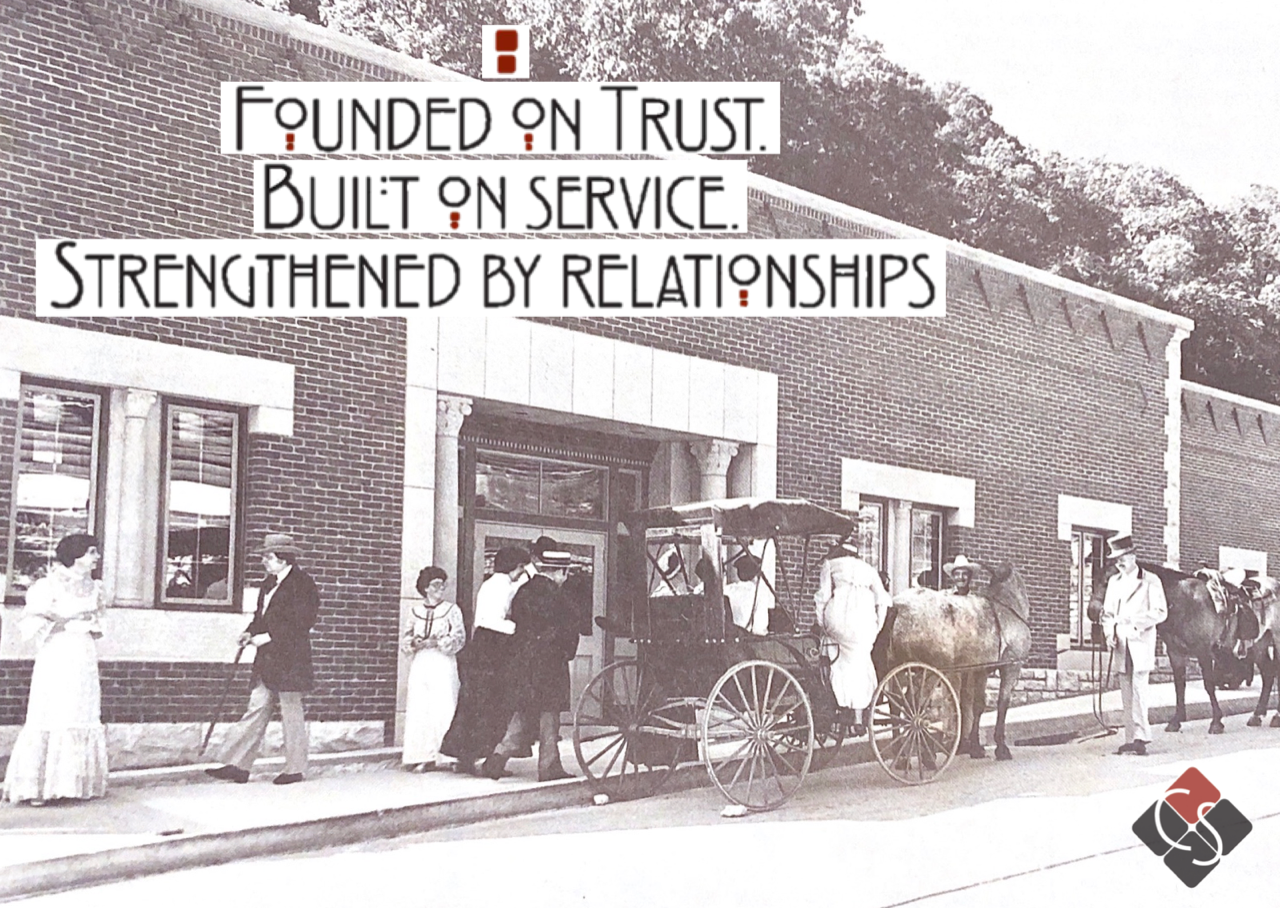 FAQs about our Refreshed Logo
What changes for our customers?
Nothing. Your accounts will remain the same. The only thing we are refreshing is what we call ourselves. By refreshing the name to CS Bank, we are simply shortening our name. Our brand look will continue to be similar and our diamond "cornerstone" icon will continue to be a prominent part of our logo.
Has the bank ownership changed?
Rest assured, the Bank's Board, executive team, employees, and locations will not change. You will continue to interact with the same dedicated staff you've come to know and trust.
When will this change occur?
You will notice some items changing in the coming months and throughout the year. We plan to be completely converted to CS Bank by the end of 2020.
Will Cornerstone Bank stay committed to Northwest Arkansas?
Absolutely! This is our home and we are committed to our local communities.
What if I have additional questions?
Please feel free to call us at
479-253-2265
or toll free at
1-800-301-4466
or talk with any one of our Cornerstone Bank team members. That's the same number, and same dedicated service team that has always been here to help you. As you see the new CS Bank brand in our community, we hope you will feel confident in our commitment to you and proud to be a part of an organization that is looking forward to the future.