Joe McClung, LPL Financial Advisor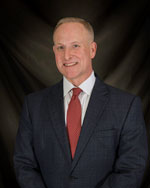 As a 28+ year industry veteran, Joe is an LPL Financial Advisor with CS Investment 
Se
rvices where he 
also serves as the program manager responsible for the overall direction, performance an
d growth of the divisi
on.  In his practice, Joe focuses on the unique needs of high net worth individuals and business owners seeking both income and growth within 
their financial lives.  Joe's practice has evolved into one in which goals based financial 
planning has become a mainstay.
Joe's practice continues to grow and evolve as he works with clients across the nation providing guidance and advice with a client first attitude which is a strong belief that transparency and a fiduciary standard should and will be the golden rule as we strive to achieve the life goals of the people we serve.
Joe and his family reside in Eureka Springs where he has served on local civic and municipal boards and continues to work alongside his family, clients, and friends toward meaningful community goals.
As an LPL Financial Advisor, Joe is responsible for the oversight and direction of CS Investment Services brokerage and advisory program.  Additionally, Joe works closely with his clients to understand their unique needs and construct and monitor plans to address their desired outcomes.  Specifically, Joe looks to focus on his clients' financial lives in the following areas of retirement income, social security maximization, portfolio construction, and legacy planning.  Joe serves the clients of Carroll County, Madison County, Washington County, and Boone County and is licensed in multiple states to assist his clients through life's transitions.
---
Becky Kelley, Operations Manager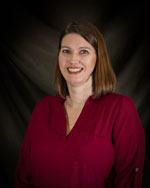 After obtaining a Master of Arts degree in education and working in the education field, Becky came to CS Bank in 2007. She worked in data processing as well as customer service before becoming the operations manager at CS Investment Services. As operations manager, she works with Joe to assist their clients to pursue their financial dreams.
As Operations Manager, Becky is responsible for handling clients' service needs as well as day-to-day processing tasks.  Becky's primary responsibility is the operational efficiency and client satisfaction associated with the day-to-day needs of clients.  She serves as a primary point of contact for scheduling, contributions and distributions, online access, and general inquiry.  Becky serves our clients from the Eureka Springs location. 
Check the background of investment professionals associated with this site on FINRA's BrokerCheck.